Why do I need a brand positioning statement?
In its simplest terms, a value proposition is a positioning statement that explains what benefit you provide for who and how you do it uniquely well. It describes your target buyer, the pain point you solve, and why you're distinctly better than the alternatives.
The value proposition and positioning statement are both key elements in a business' marketing strategy, however, there are differences between these two. A value proposition is broader and describes what sets your product or service apart from competitors. It gives a big picture overview of the benefits a product or service provides.
Does the thought of sitting down to write this make your head swim? Need help getting started?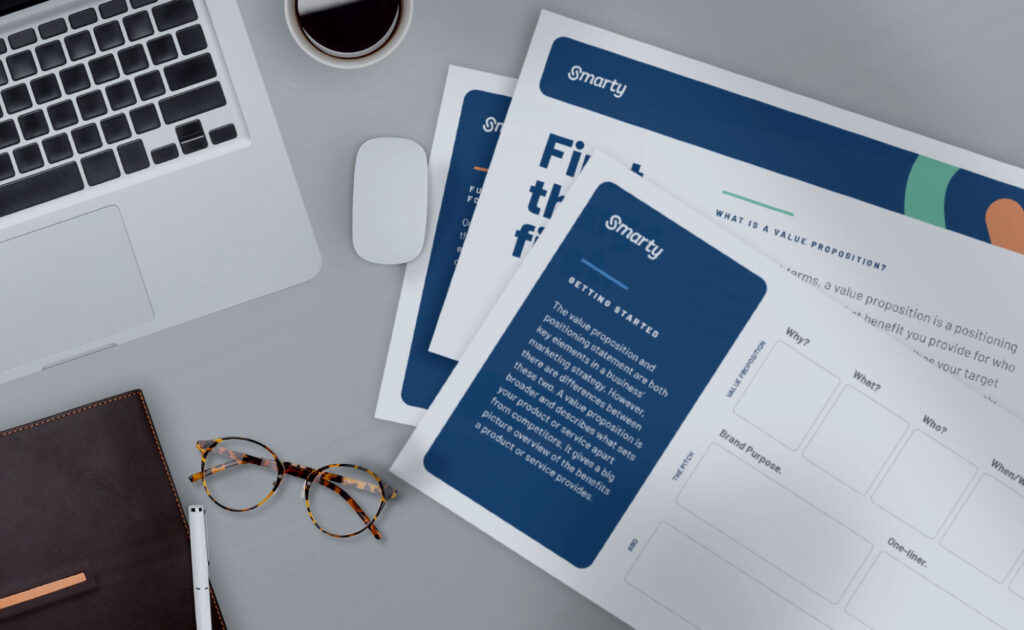 Download our free step-by-step template to help you get started!